This homepage is operated by:
Varsity Europe Sports Support gGmbH
Kösliner Weg 19
22850 Norderstedt
Germany
Phone: +49 (0)40 60 59 093 – 50
Fax: +49 (0)40 60 59 093 – 51
Web: www.varsity-europe.org
E-Mail: info@varsity-europe.org
Managing Director: Dr Jan Becker, Diana Becker
Court: Kiel District Court
HRB no.: HRB 18434 KI
In the event of questions, please contact us on phone: +49 (0)40 60 59 093 – 50 or via email on info@varsity-europe.org.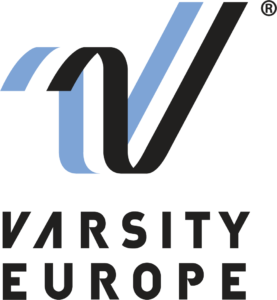 Disclaimer
Direct and indirect references to third-party websites ("hyperlinks") outside the author's sphere of responsibility would only be subject to a liability obligation in the event the author has knowledge of the content and it would be technically possible to hinder usage of illicit content and it would be reasonable to expect the author to do so. The author hereby expressly declares that no illicit content could be recognised on linked sites at the time the link was set. The author has no influence of any kind on the current and future design, content or copyright of linked sites. Therefore, the author hereby expressly declares disassociation with all content on linked sites modified after the link was set. This declaration applies for all links set within the author's own Internet site as well as for third-party entries in guest books, discussion forums, link indices and mailing lists set up by the author, as well as all other database forms facilitating external writing access. Liability for illegal, erroneous or incomplete content and especially for damages yielded from using or not using information offered in this manner is held exclusively by the provider of the site that was referenced, and not held by the entity that refers to the respective publication via links.
Copyright and trademarks
In all publications, the author endeavours to observe copyrights on images, graphics, tone documents, video sequences and texts used; to use images, graphics, tone documents, video sequences and texts the author has produced directly; or to use licence-free graphics, tone documents, video sequences and texts. All brands and trademarks named on the Internet site and potentially owned by third parties are unconditionally subject to the provisions of the respectively applicable trademark laws and the property rights of the respectively registered owners. Merely naming a trademark does not infer that it is not subject to rights held by third parties! The copyright for published objects the author created directly remains solely with the site's author. Duplication or utilisation of these types of graphics, tone documents, video sequences and texts in other electronic and printed publications is not permissible without express consent from the author.
The parties responsible for the content as laid out in § 5 TMG (German Telemedia Act) are Dr Jan Becker and Diana Becker; for contact information, see above.