UCA

Private Coachings



UCA ALL THE WAY
Bucht nicht einfach irgendeinen Coach – sucht Euch Euren UCA Instructor einfach selbst aus!
Unser UCA Staff besteht aus den erfahrensten & erfolgreichsten Cheerleadern und Coaches aus der deutschen & europäischen Szene.
Für unsere Instructor ist Euer Training nicht nur liebloses Schwitzen nach dem immer gleichen Schema, sondern ein leidenschaftliches & individuelles Projekt, in dem es ausschließlich um Euch und Eure Ziele geht.
Gemeinsam bringen wir Euch auf die nächste Stufe!
Du hast Deinen Lieblings-Instructor schon längst gefunden? Füll unsere Buchungsanfrage aus und verrat uns Deinen Wunsch-Staff für Euer nächstes Private Coaching oder Homecamp.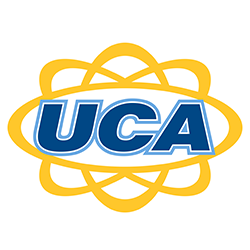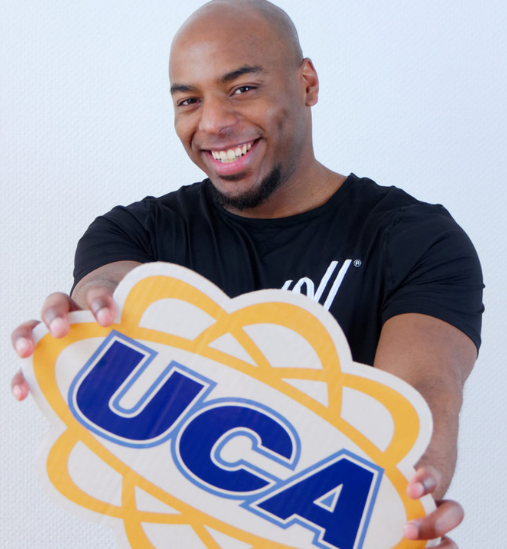 ANTWAN LYMORE
Antwan Lymore
Deutschland, USA
UCA Headcoach
"You should definitely come, it's one of the most amazing things I've ever done. It's a once in a lifetime experience!"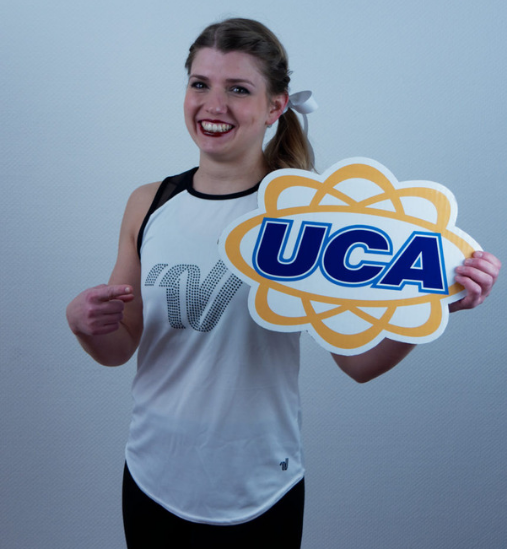 SARAH URMETZER
SARAH URMETZER
Deutschland
Spezialgebiet: Cheer & Allgirl Stunts
"Ich bin ein sehr erfahrener Cheerleader sowie Trainer und habe stets ein Lächeln auf den Lippen. Meine Motivation überträgt sich leicht auf meine Mitmenschen und Mitsportler."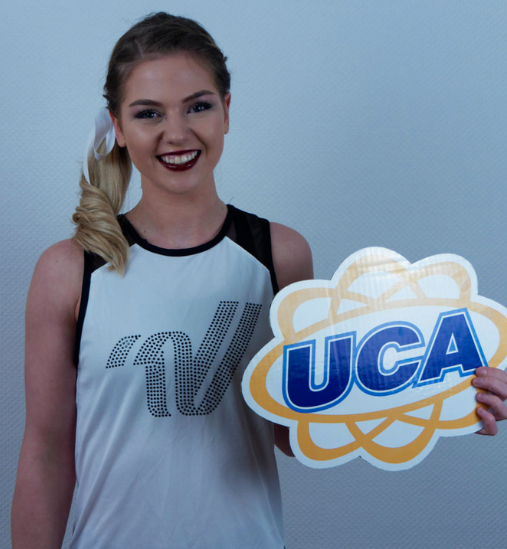 SYLVIA KONOPKO
SYLVIA KONOPKO
Deutschland
Spezialgebiet: Cheer, Allgirl Stunts und Baskets in den Leveln 1 bis 6
"Ich bin absoluter Perfektionist: 'Alles oder Nichts'."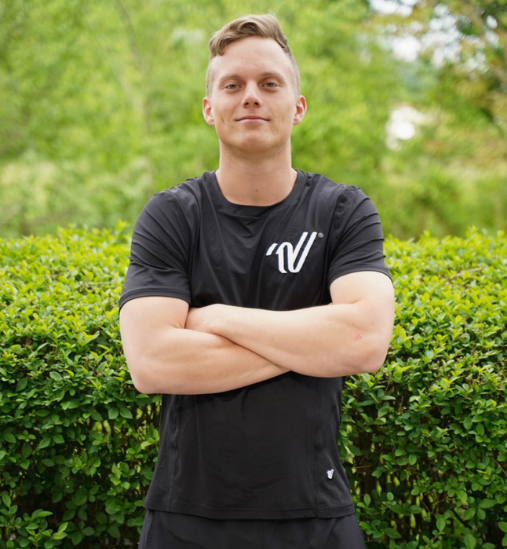 AMBROZ REMSKAR
AMBROZ REMSKAR
Slowenien
Spezialgebiet: Partnerstunts und Conditioning
"I am very easy to work with and always ready to find solutions together! My passion is trying new things, so we will never have a dull moment."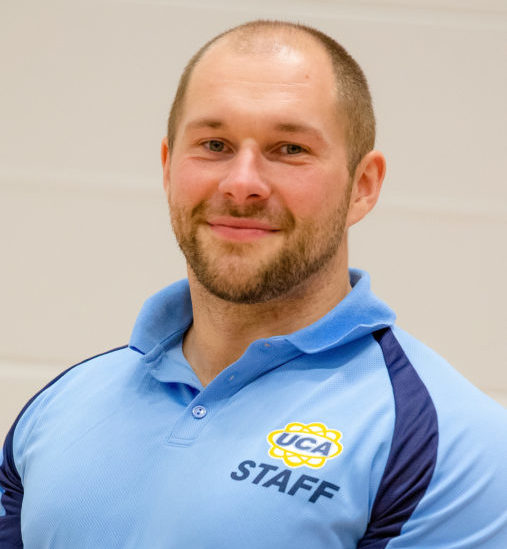 THOMAS JETEL
Thomas Jetel
Tschechien
Spezialgebiet: Partnerstunts, Conditioning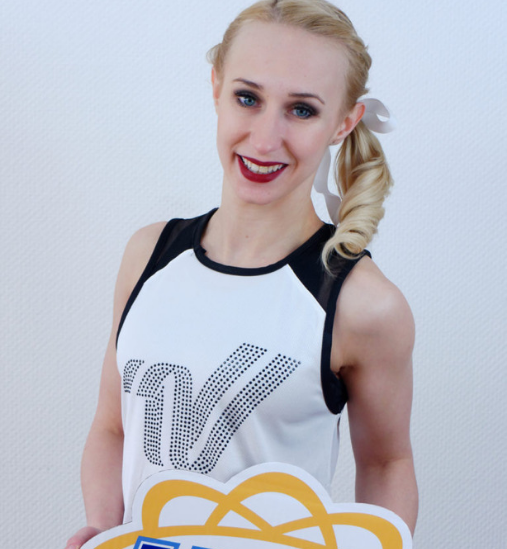 VERONIKA CIHAKOVA
VERONIKA CIHAKOVA
Tschechien
Spezialgebiet: Baskets & Pyramiden, Level 0 bis 1 & 6 bis 7
"Meine Leidenschaft für ALLES was ich tue, zeichnet mich aus – inklusive meines Coaching-Stils. Ich werde immer alles geben was ich habe, um eine gute Lösung für alle Beteiligten zu finden."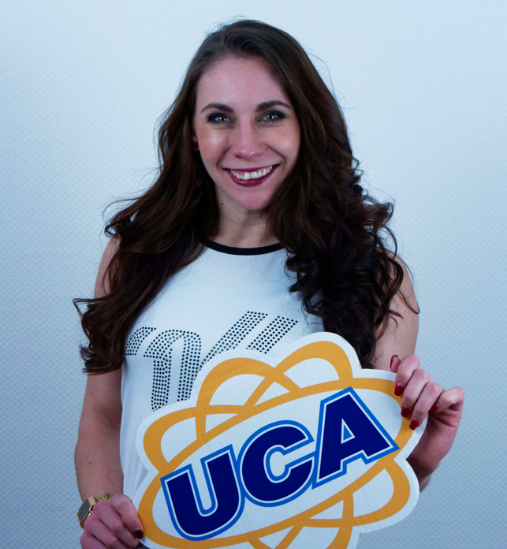 VERENA HOMMER
VERENA HOMMER
Deutschland
UCA Brand Managerin
"Andere Menschen zu inspirieren, einen Funken des Feuers, das in mir brennt in anderen zu entzünden, erfüllt mich mit Glück."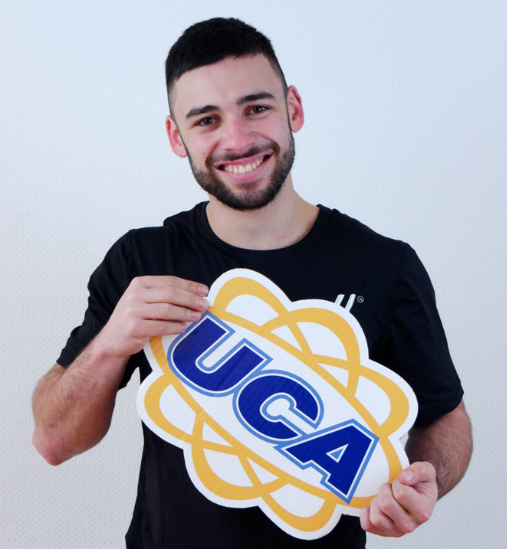 EDUARD SOLOMIN
EDUARD SOLOMIN
Deutschland
Spezialgebiet: Allgirl & Coed Stunts und Baskets im Level 6 & 7
"Ich helfe super gerne & tue alles dafür, damit ein Skill erreicht wird. Ich bin fest davon überzeugt, dass man als Sportler vor Allem im Team weiterkommt & kann das sehr gut & mit viel Spaß an der Sache vermitteln."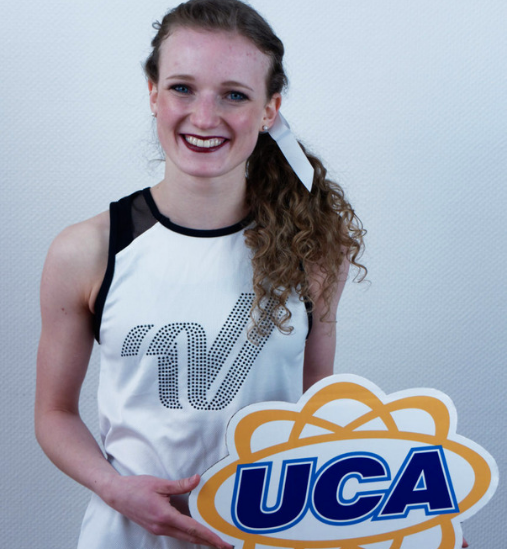 SOPHIE GILLES
SOPHIE GILLES
Deutschland
Spezialgebiet: Peewees Level 1 & 2, Partnerstunts Level 6 & 7
"Ich bin die Geduld in Person."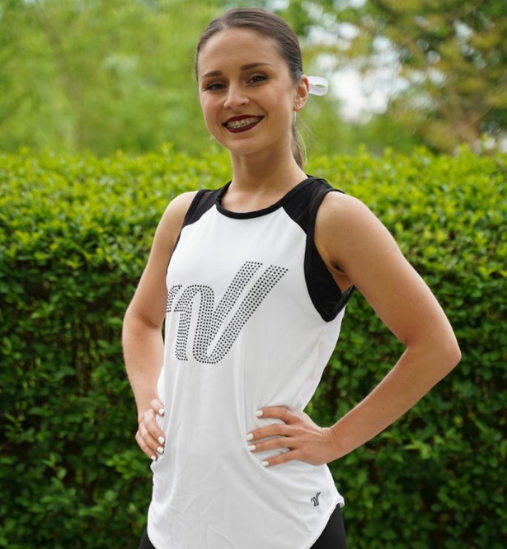 IDA GROM
IDA GROM
Slowenien
Spezialgebiet: Cheer, Stunts Level 6 & 7, Pyramiden Level 7
"I love working with people who have the same passion as me, and I love making them feel good about themselves. It's easy for me to motivate athletes around me!"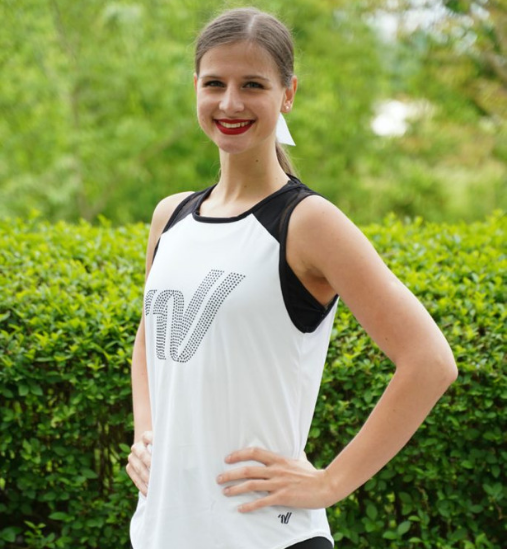 ANJA TURK
ANJA TURK
Slowenien
Spezialgebiet: Cheer & Groupstunts Level 1 bis 7
"One of my most important characteristics is that I am always honest, yet at the same time I will make sure that every kid leaves the gym smiling."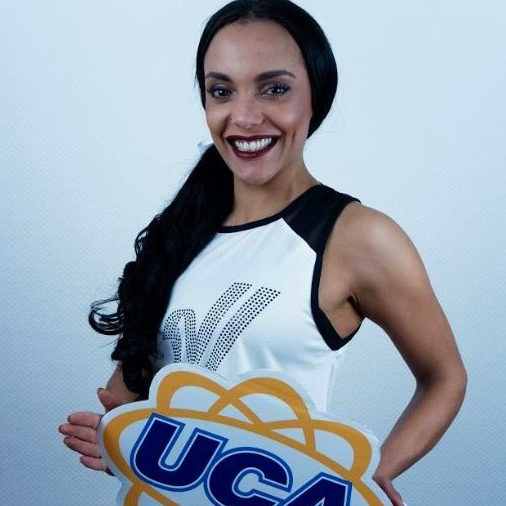 SALIMA COLEMAN
SALIMA COLEMAN
Deutschland, USA
Spezialgebiet Salima – Level 3 bis 7 & Judges perspective.
"If your plan doesn't work, we will change the plan, but never your goal. We will get there."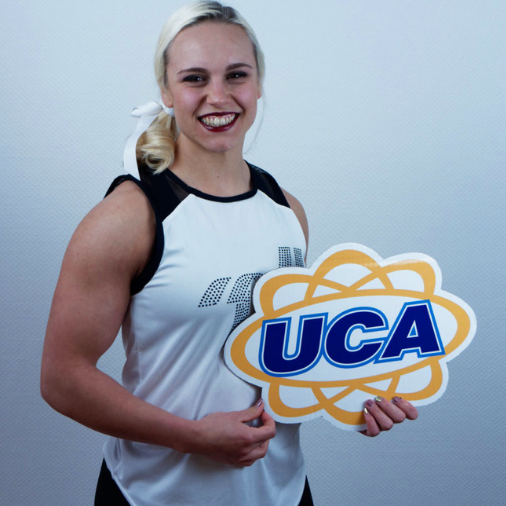 LISA WEGNER
LISA WEGNER
Deutschland
Spezialgebiet: Advanced Tumbling, Double Base Stunting, Level 6 & 7
"Da ich bereits im PeeWee Bereich mit dem Cheerleading gestartet habe, habe ich Erfahrung in allen Levels und Positionen."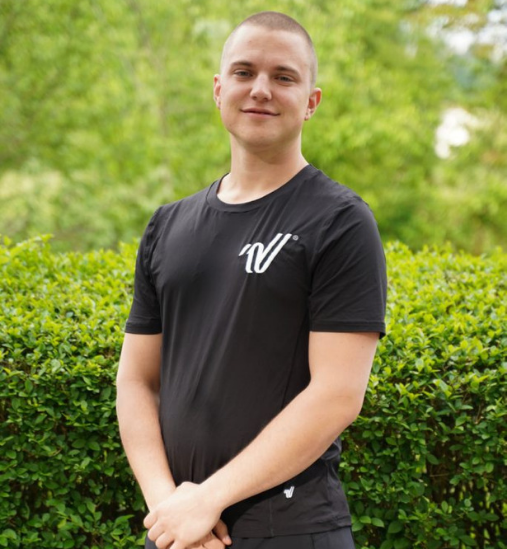 MATEVZ REMSKAR
MATEVZ REMSKAR
Slowenien
Spezialgebiet: Cheer, Choreography, Groupstunts Level 4 bis 7, Level 7 Pyramiden
"In my opinion, hard work always pays off – for the athletes but also for the coaches. That's why I also teach coaches to get even better at what they are doing."
VANJA POTOCNIK
VANJA POTOCNIK
Slowenien
Spezialgebiet: Choreography, Groupstunts Level 1 bis 7, Pyramiden Level 1 bis 6
"When I coach, I make athletes have fun. My favourite saying is "A lot of ways guide us to Rome", which is why I use many different drills and why I am pretty creative."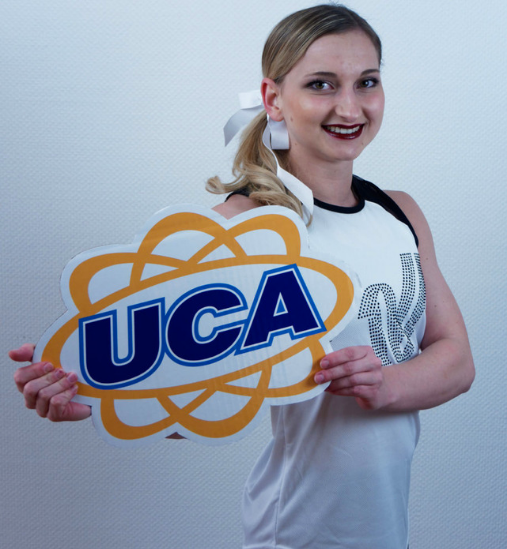 LEONIE GRÜTZMACHER
LEONIE GRÜTZMACHER
Deutschland
Spezialgebiet: Basics, Flyer Positionen in Stunts und Baskets im Level 7
"Für mich zählt der Mensch / der Sportler, nicht nur die Leistung. Ich dringe mit meiner verständnisvollen Art leicht zu den Sportlern durch."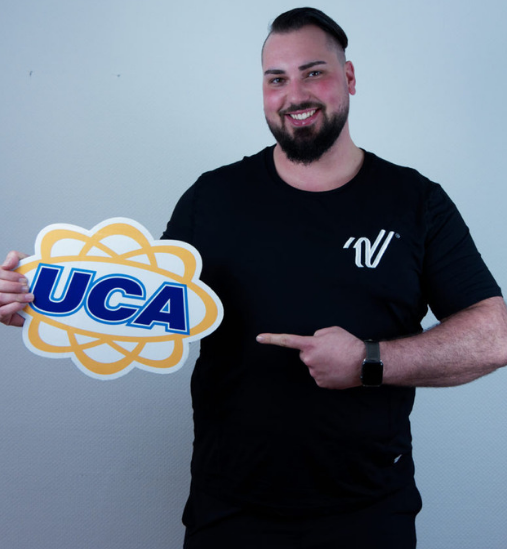 DAYN ROUSE
DAYN ROUSE
Deutschland
Spezialgebiet: Baskets, Stunts und Pyramiden in den Leveln 4, 6 & 7
"I am making athletes do things they weren't sure they are capable of."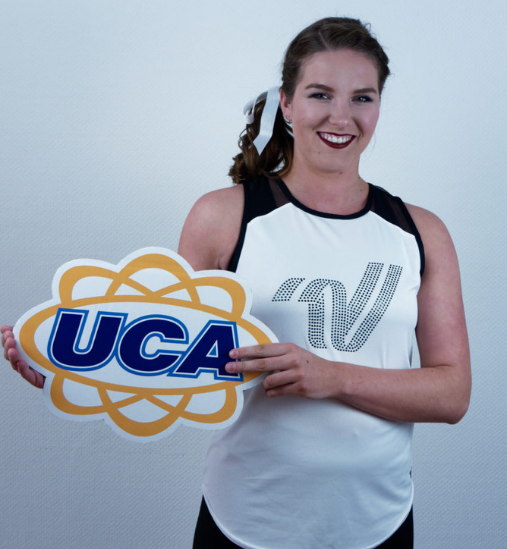 RICARDA PATZ
RICARDA PATZ
Deutschland
Spezialgebiet: Allgirl Stunts Level 3 bis 7
"Ich habe den Mittelweg zwischen nötiger Strenge und Spaß für mich verbucht. Mit diesem schaffe ich es spielend leicht Skills zu vermitteln. Meine Back Position ermöglicht mir eine seltene Perspektive, die viel zu oft unterschätzt wird."
JENNIFER WEBER
JENNIFER WEBER
Deutschland
Spezialgebiet: Baskets & Partnerstunts Level 4 bis 7
"Ich bin immer zu 150 % Prozent bei der Sache. Jedes einzelne Team erarbeitet sich mit gemeinsamen Erinnerungen an unser Coaching ein Platz in meinem Herzen."
SOPHIA HERKT
SOPHIA HERKT
Deutschland
Spezialgebiet: Choreography, Allgirl Stunts Level 2 & 6
"Ich überzeuge mit meiner langjährigen Coachingerfahrung und meiner perfektionistischen Art."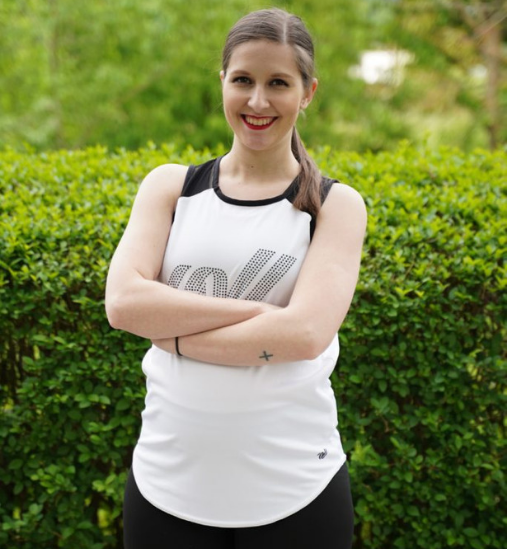 NATALIJA TURK
NATALIJA TURK
Slowenien
Spezialgebiet: Groupstunts Level 6, Baskets Level 4 & 6
"I think it is important for a team to truly bond, which is why I give teams a little bit of a hard time – because going through tough practices will help them grow together."