UCA

Private Coachings



UCA ALL THE WAY
Don't just book any coach – just choose your UCA Instructor yourself!
Our UCA staff consists of the most experienced & successful cheerleaders and coaches from the German & European scene.
For our instructors, your training is not just unloving sweating according to the always same scheme, but a passionate & individual project, in which it is all about you and your goals.
Together we take you to the next level!
You have already found your favourite instructor? Fill out our booking request and tell us your favourite team for your next Private Coaching or Homecamp.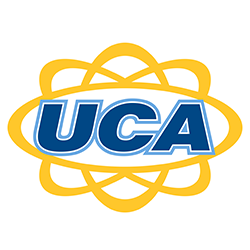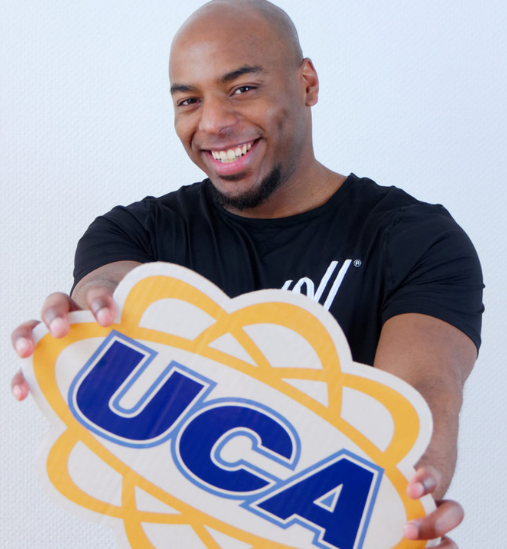 ANTWAN LYMORE
Antwan Lymore
Deutschland, USA
UCA Headcoach
"You should definitely come, it's one of the most amazing things I've ever done. It's a once in a lifetime experience!"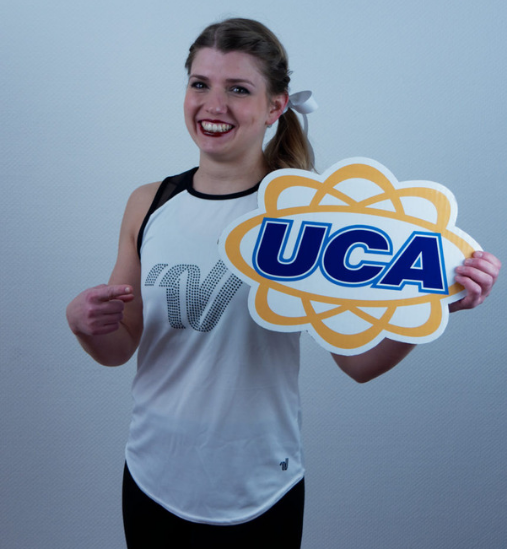 SARAH URMETZER
SARAH URMETZER
Deutschland
Spezialgebiet: Cheer & Allgirl Stunts
"I am a very experienced cheerleader and coach and I always have a smile on my face. My motivation is easily transferred to my fellow men and fellow sportsmen."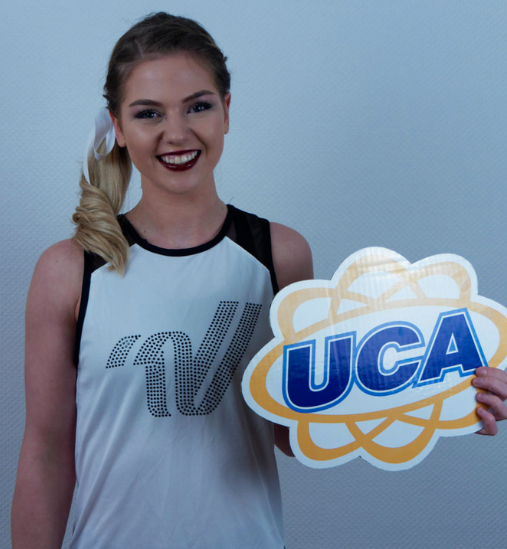 SYLVIA KONOPKO
SYLVIA KONOPKO
Deutschland
Specialist: Cheer, Allgirl Stunts und Baskets in den Leveln 1 bis 6
"I am an absolute perfectionist: 'All or nothing'."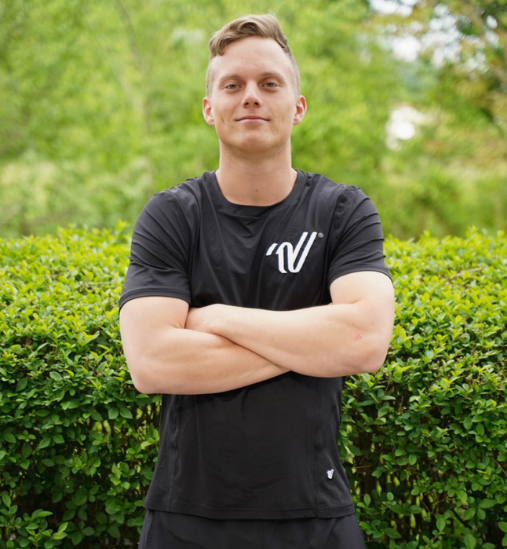 AMBROZ REMSKAR
AMBROZ REMSKAR
Slowenien
Specialist: Partnerstunts und Conditioning
"I am very easy to work with and always ready to find solutions together! My passion is trying new things, so we will never have a dull moment."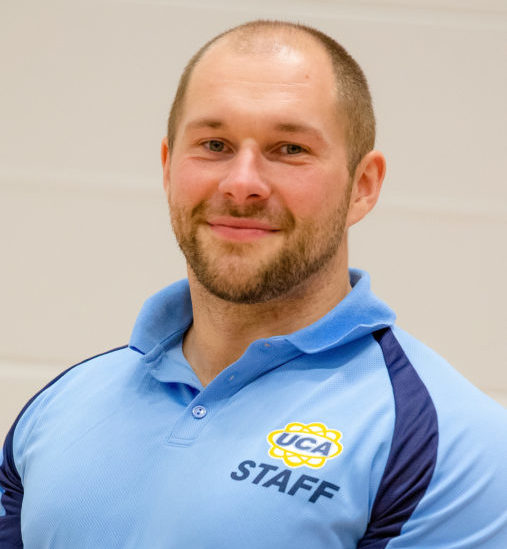 THOMAS JETEL
Thomas Jetel
Tschechien
Spacialist: Partnerstunts, Conditioning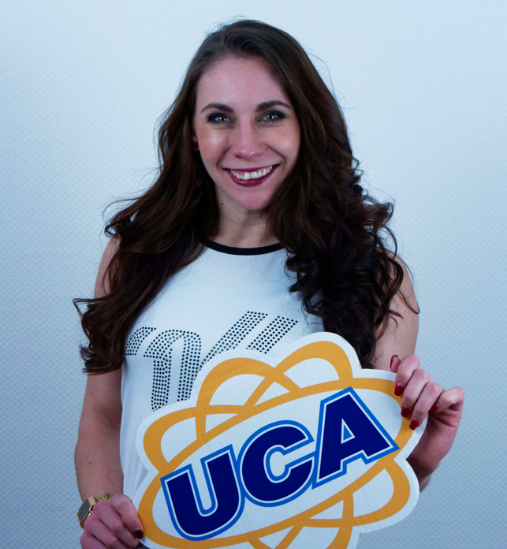 VERENA HOMMER
VERENA HOMMER
Deutschland
UCA Brand Managerin
"To inspire people is my Why!- Burn for what you love! – That is what makes me happy"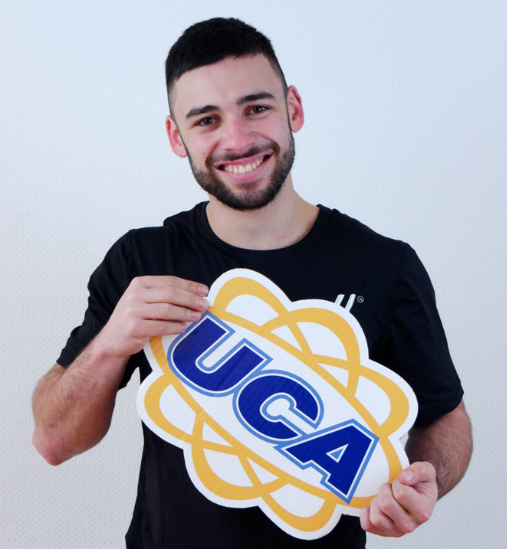 EDUARD SOLOMIN
EDUARD SOLOMIN
Deutschland
Specialist: Allgirl & Coed Stunts und Baskets im Level 6 & 7
"I am sure that the bond between you and your teammember pushes you to the next level."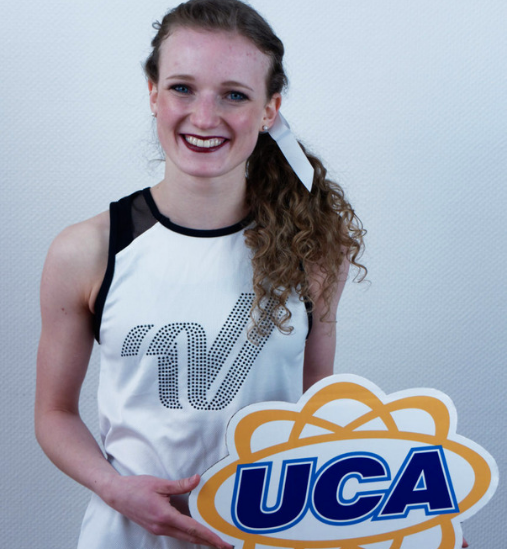 SOPHIE GILLES
SOPHIE GILLES
Deutschland
Specialist in: Peewees Level 1 & 2, Partnerstunts Level 6 & 7
"Patience is my middle name."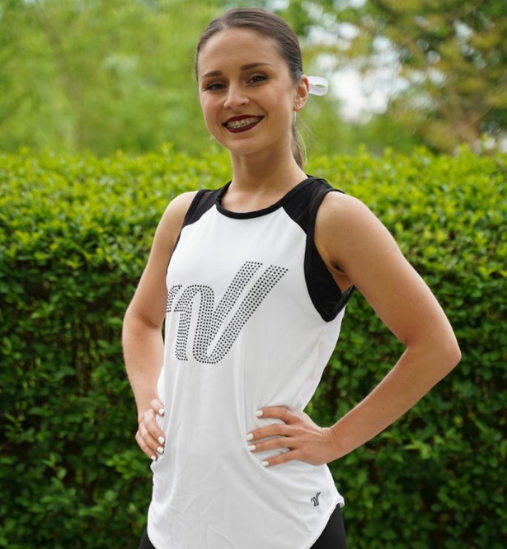 IDA GROM
IDA GROM
Slowenien
Specialist: Cheer, Stunts Level 6 & 7, Pyramiden Level 7
"I love working with people who have the same passion as me, and I love making them feel good about themselves. It's easy for me to motivate athletes around me!"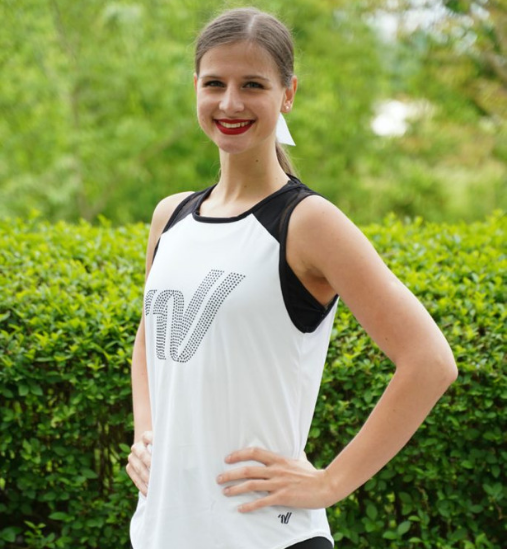 ANJA TURK
ANJA TURK
Slowenien
Specialist: Cheer & Groupstunts Level 1 bis 7
"One of my most important characteristics is that I am always honest, yet at the same time I will make sure that every kid leaves the gym smiling."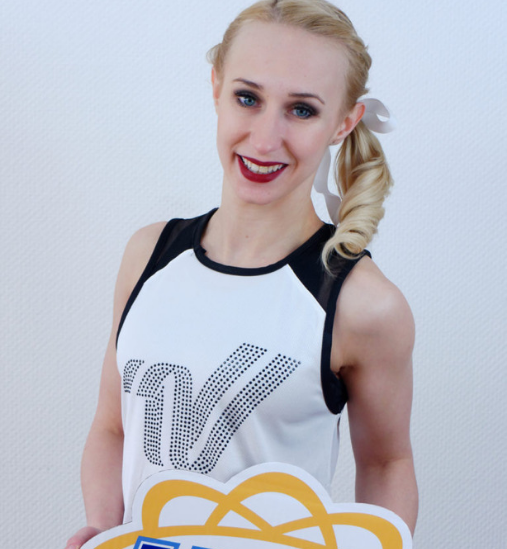 VERONIKA CIHAKOVA
VERONIKA CIHAKOVA
Tschechien
Specialist: Baskets & Pyramiden, Level 0 bis 1 & 6 bis 7
"My passion for EVERYTHING I do distinguishes me – including my coaching style. I will always give everything I have to find a good solution for everyone involved."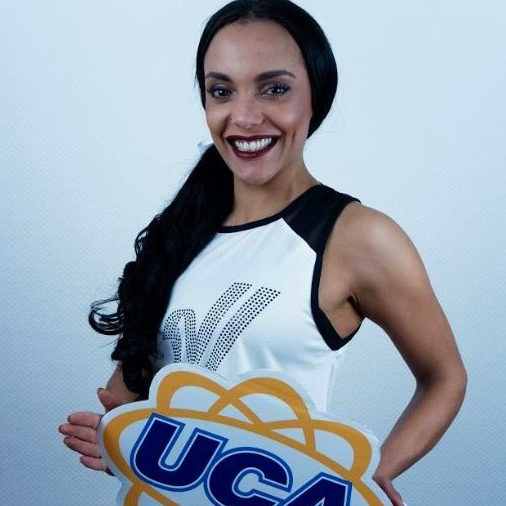 SALIMA COLEMAN
SALIMA COLEMAN
Deutschland, USA
Salima
Specialist: Level 3 bis 7 & Judges perspective.
"If your plan doesn't work, we will change the plan, but never your goal. We will get there."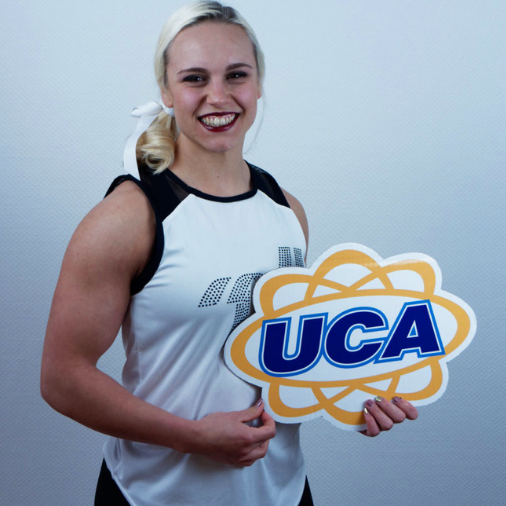 LISA WEGNER
LISA WEGNER
Deutschland
Specialist: Advanced Tumbling, Double Base Stunting, Level 6 & 7
"Since I started with Cheerleading when I was a PeeWee- there is no position, no skill no level I can not help you with."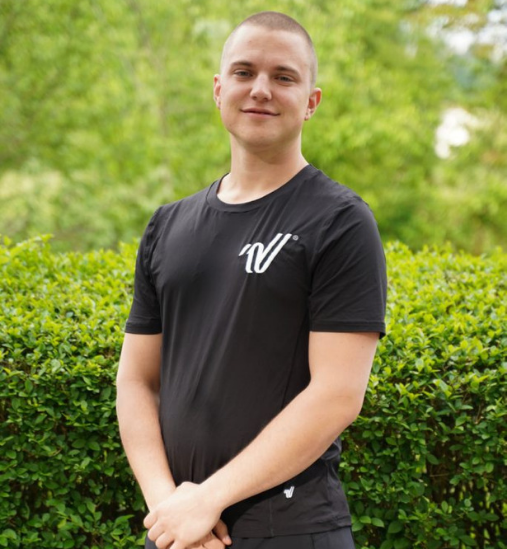 MATEVZ REMSKAR
MATEVZ REMSKAR
Slowenien
Specialist: Cheer, Choreography, Groupstunts Level 4 bis 7, Level 7 Pyramiden
"In my opinion, hard work always pays off – for the athletes but also for the coaches. That's why I also teach coaches to get even better at what they are doing."
VANJA POTOCNIK
VANJA POTOCNIK
Slowenien
Specialist: Choreography, Groupstunts Level 1 bis 7, Pyramiden Level 1 bis 6
"When I coach, I make athletes have fun. My favourite saying is "A lot of ways guide us to Rome", which is why I use many different drills and why I am pretty creative."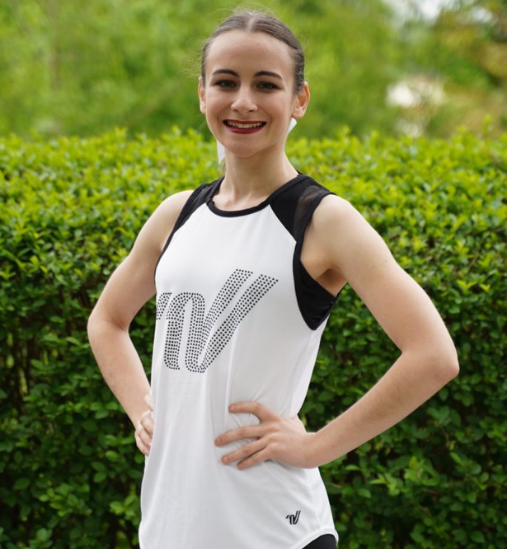 INGRID SEVER
INGRID SEVER
Slowenien
Specialist: Groupstunts Level 6 bis 7, Baskets Level 4 und 6, Partnerstunts
"I genuinly enjoy fullfilling costumers wishes, so working with me will be a pleasure for both of us. Let's make your dreams come true!"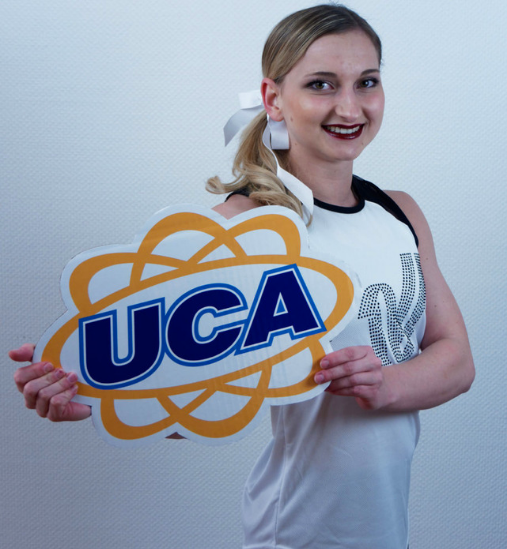 LEONIE GRÜTZMACHER
LEONIE GRÜTZMACHER
Deutschland
Specialist: Basics, Flyer Positionen in Stunts und Baskets im Level 7
"For me it is the human being / the athlete that counts, not only the performance. With my understanding, I easily get through to the athletes."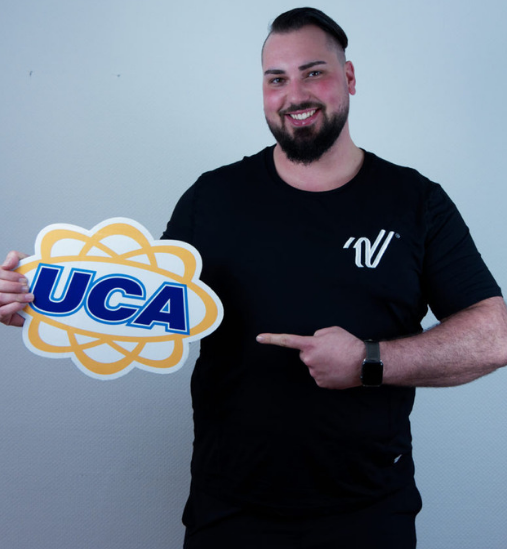 DAYN ROUSE
DAYN ROUSE
Deutschland
Specialist: Baskets, Stunts und Pyramiden in den Leveln 4, 6 & 7
"I am making athletes do things they weren't sure they are capable of."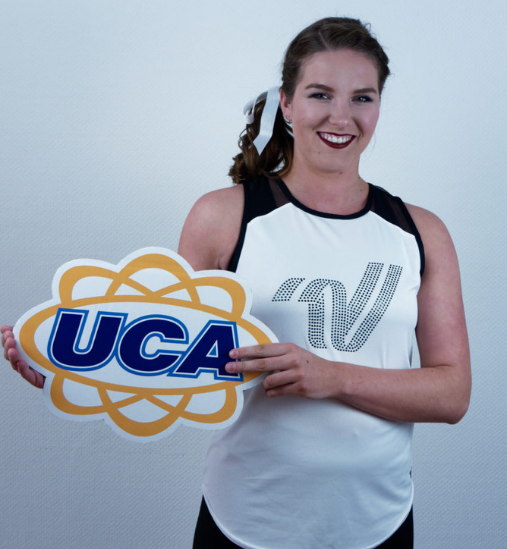 RICARDA PATZ
RICARDA PATZ
Deutschland
Specialist: Allgirl Stunts Level 3 bis 7
"I am teaching with a carrot and a stick. Trust me you will be surprised how different me and my backspot gang see the world. We ARE the change"
JENNIFER WEBER
JENNIFER WEBER
Deutschland
Specialist: Baskets & Partnerstunts Level 4 bis 7
"I'm always 150% on the job. Each individual team works its way into my heart with shared memories of our coaching."
SOPHIA HERKT
SOPHIA HERKT
Deutschland
Spezialgebiet: Choreography, Allgirl Stunts Level 2 & 6
"Ich überzeuge mit meiner langjährigen Coachingerfahrung und meiner perfektionistischen Art."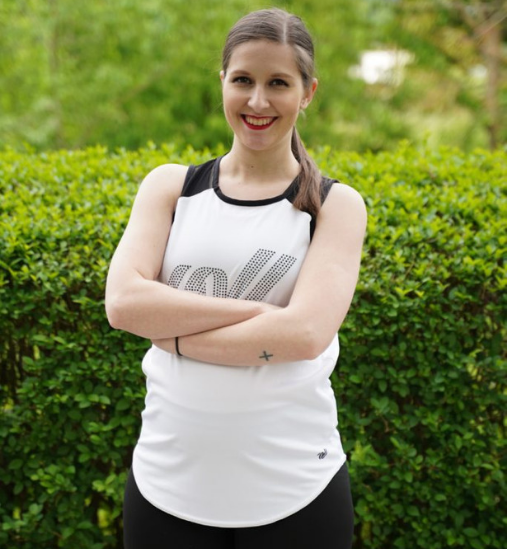 NATALIJA TURK
NATALIJA TURK
Slowenien
Specialist: Groupstunts Level 6, Baskets Level 4 & 6
"I think it is important for a team to truly bond, which is why I give teams a little bit of a hard time – because going through tough practices will help them grow together."